Innovative Child Therapy Symposium — Free Participation
Diversity & Creativity in Child Mental Health Care</br></br></br></br>
Welcome to the Innovative Child Therapy Symposium!
FEBRUARY 3-7, 2020
Prepare to be truly inspired! Join us to discover a ton of fresh ideas to take back to your therapy practice, from over 40 expert speakers presenting on a wide variety of therapeutic approaches. You'll deepen your clinical skills and let your creativity flow as we learn together from some of the most impactful, heartfelt, highly skilled professionals supporting child and adolescent mental health.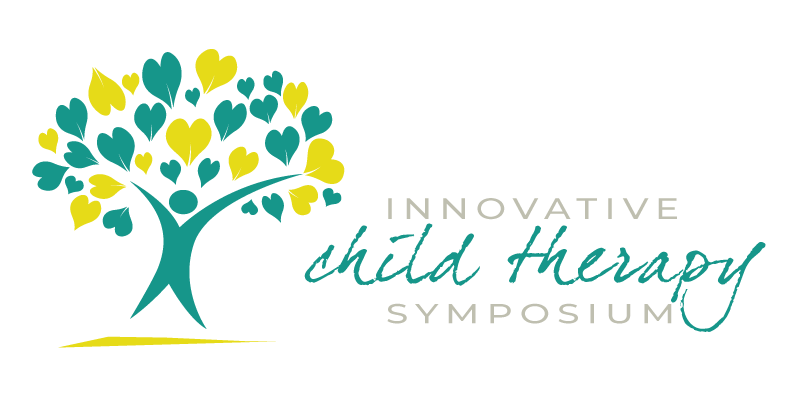 What You'll Learn

Childhood Therapy Approaches

Learn about a variety of therapy options for children that honor the developing brain and right hemisphere dominance through music, play, metaphor, animals, and more!
Specific Therapeutic Interventions for Kids
Learn specific, practical techniques to implement with your child and teen clients right away. You'll have tools to help your clients heal from trauma, strengthen attachment, grow their coping skills, build healthy relationships, and more!
Resources for Child Therapists
Gain a multitude of resources for mental health professionals who wish to grow their knowledge of the ethical and impactful programs, products, and tools to have an effective child therapy practice!
Treating Specific Childhood Struggles
Learn specific information about childhood disorders such as Attention Deficit Hyperactivity Disorder, Parent Alienation, Divorce, Sensory Processing Disorder, Anxiety Disorder, Schizophrenia, Suicidal Ideation, and more!
Deeper Understanding of Childhood Mental Health
Deepen your understanding of childhood mental health and treatment approaches that take into consideration the developmental stages of a child's lifespan!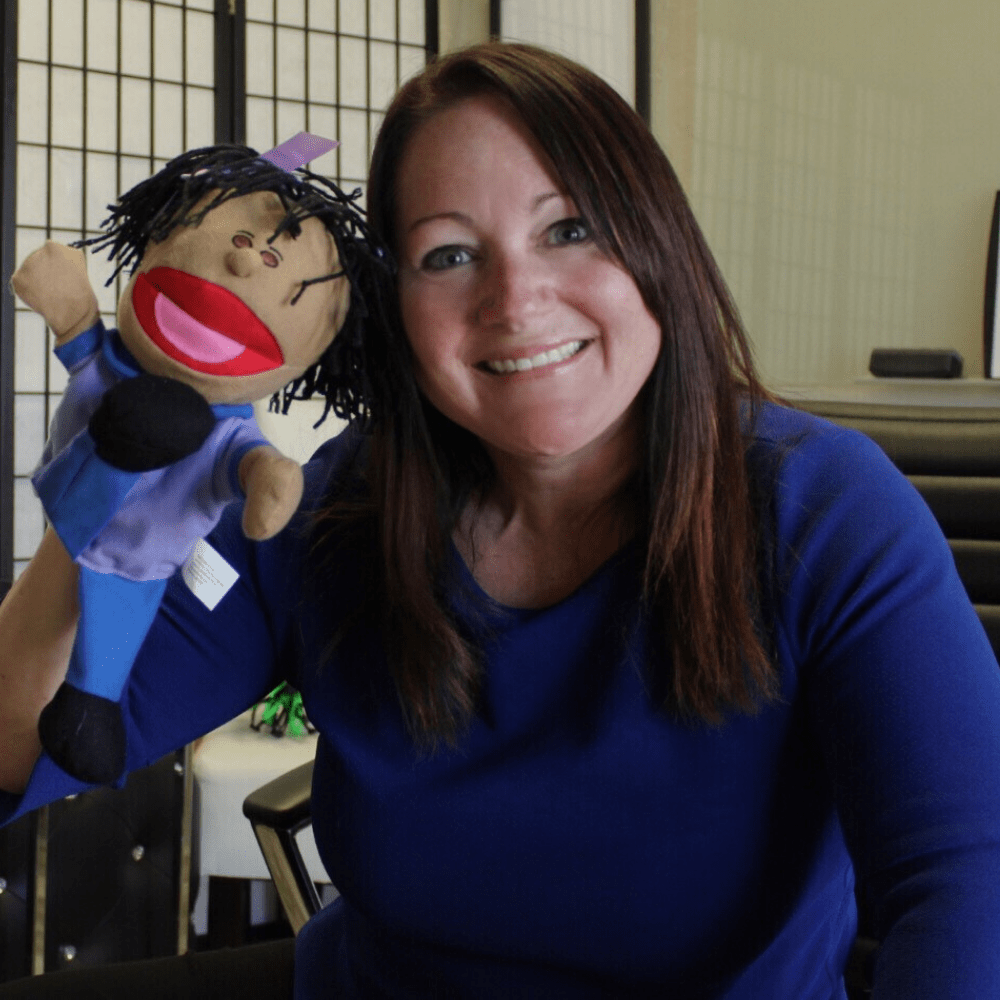 The Sessions
Monday: Types of Child Therapy
— Animal Assisted Play Therapy®️, Lucy Llewellyn, CAAPT, AASW, PG
— Play Therapy, Clair Mellenthin LCSW, RPT-S
— Nature Based Play Therapy, Jamie Langley, LCSW, RPT-S
— Helping Adoptive and Foster Families with Play Therapy, Sabra Starnes LICSW, LCSW-C, RPT-S, M.Ed
— Synergetic Play Therapy, Lisa Dion, LPC, RPT-S
— Sandtray Therapy, Carmen Jimenez-Pride, LCSW, RPT-S
— Helping Children Self-Regulate with Trauma Sensitive Yoga, Jennifer Lefebre, Psy.D., RPT-S
— Becoming an EMDR Therapist and Beyond, Jackie Flynn, EdS, LMHC-S, RPT
Tuesday: Therapeutic Interventions for Kids
— Dialectical Behavior Therapy (DBT) with Teens Individually and in Groups, Katie May, MS, NCC, LPC, DBTC
— Music Therapy, Kate Shannon, MT-BC
— Integrating Play Therapy and EMDR Therapy, Alyssa Calbeck, LISW, RPT
— Healing Early Childhood Attachment Trauma Techniques, Robert Cox, LPC
— Relationship Development Intervention – RDI, Sarah Wayland, Ph.D.
— How to Strengthen a Child's Self-Esteem & Increase Motivation, Tammi VanHollander, LCSW, RPT-S
— Using Labyrinths with Child and Teen Clients for Emotional Equilibrium, Integration of the Brain, and Connection, Neal Harris, LPC
— Inner Strength Superpower Booster Technique, Stephanie Byrd, MS, LMFT
Wednesday: Resources for Child Therapists
— What Child Therapists Need to Know About Helping Children of High Conflict Divorce, Lynn Wonders, LPC, RPT-S, CPCS
— Helping Children Heal from Sexual Abuse, Althea Simpson, LCSW, LICSW, CCTP, RPT-S
— Supporting our Children and Adolescents in the LBGTQ Community, Samatha Willis, M.Ed., LPC, NCC, RPT
— Recognizing Addiction in Teens and Knowing What the Recovery Process Entails, Julie M Bowen, LCSW, CTS, CSAC, QMHP-A
— Helping Teens Ambivalent About Vaping, Amanda Mattick, MA, LMHC, CAP
— Helping Kids Emotionally Deal with Active Shooter Drills at School, Rebecca Comizio, M.Ed, MA, NCSP
— The Power of Touch, Janet Courtney, PhD
— What Clinicians Need to Know About Parent Alienation, Amy J. L. Baker, Ph.D
Thursday: Understanding for Specific Struggles
— Important Information for Clinicians working with Children with Schizophrenia, Sarah Magnoni
— Body Focused Repetitive Behavior, Laura Chackes, Psy.D.
— Understanding Sensory Processing Disorder, Lindsey Biel, Lindsey Biel, OTR/L
— Recognizing Anxiety in Kids, Tiffanie Trudeau, LMHC, LPC, CSAT, NCC
— Helping Clients that Struggle with Attention and Executive Function Deficits, Diana Shaw, EdS, RMHCI
— How Diet and Exercise Impacts Children with ADHD, Dawn Brown, MD
— Therapeutic Approaches for Kids with ADHD, Christie Rogers-Larke, EdD, NCC, DCC, RPT-S, LPC-S
— Suicide Risk Assessments with Children and Adolescents, Norine VanderHooven, LCSW
Friday: Child Mental Health Supports
— Understanding the Profound Benefits of Parent / Child Connectedness, Robyn Gobbel, LCSW, RPT-S
— Coping Skills for Kids, Janine Halloran, LMHC
— Assessments in Child Therapy, Joanna Piekarski, BA, M.Ed
— Maternal Mental Health and How it Impacts Children, Katayune Kaeni, Psy.D., PMH-C
— Understanding the Children's Nutrition and Mental Health Connection, Jill Castle, MS, RDN
— School Based Therapy, Dora Henderson, LMHC, RPT-S, CST, CCTP
— Helping Children Cope with Grief, Diane (Dee Dee) Rodriguez, MSCP, CAC
— How to Create a Therapeutic Game for Children and Adolescents, Ellis Edmunds, Psychologist, PsyD
Your Instructor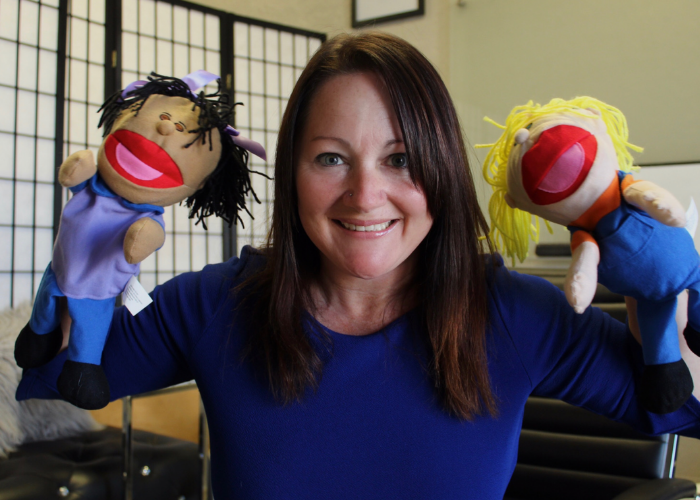 Jackie Flynn, EdS, LMHC-S, RPT is the founder and director of Counseling in Brevard, is a Licensed Psychotherapist, Registered Play Therapist, Trauma Therapist, Couples Counselor, Education Consultant, and Parent Coach. She is the creator of the following imagery books: Jackie Feels and Animal Imagery: EMDR Inner Resource Development. Her passion for helping children and families in a variety of settings inspired her to open a private practice group in Cocoa Village Florida where she provides caring, thoughtful counseling and therapy to individuals of all ages, families, couples, and groups.

As a proud veteran of the US Army, a Give an Hour Provider, and a Certified EMDR Therapist and EMDRIA Approved Consultant, she is passionate about helping people heal from traumatic experiences and move towards a happier, healthier life. She has special interests in Anxiety, Depression, Adoption, Grief, Relationship Struggles, Learning Disabilities, and Attention Deficit Disorder.
Jackie earned an Education Specialist degree in School Counseling from University of Central Florida and Graduate Certificates in Play Therapy and Nonprofit Management. Prior to her current work at Counseling in Brevard, she was honored to be the School Counselor at Sculptor Charter School in Titusville, where she currently serves on the Board of Directors as the Parent Representative. Jackie is also the creator and host of Play Therapy Community and Parenting in the Rain Podcasts, downloaded over 160,000 times in over 50 countries.
Disclaimer

The website is owned by Jacqueline Flynn and EMDR & Play Therapy Integration Support, LLC , formerly known as Jackie Flynn Consulting, LLC.
By viewing this website or anything made available on or through this website, including but not limited to programs, products, services, opt-in gifts, e-books, videos, webinars, blog posts, e-newsletters, consultations, e-mails, social media, podcast episodes and/or other communication (collectively referred to as "Website"), you are agreeing to accept all parts of this Disclaimer. Thus, if you do not agree to the Disclaimer below, STOP now, and do not access or use this Website.
For Educational and Informational Purposes Only.
The information provided in or through this Website is for educational and informational purposes only and solely as a self-help tool for your own use.
Not Medical, Mental Health, or Religious Advice.
I am not, nor am I holding myself out to be a doctor/physician, nurse, physician's assistant, advance practice nurse, or any other medical professional ("Medical Provider"), psychiatrist, registered dietician or licensed nutritionist, or member of the clergy. While I draw on my professional training and background as a Licensed Mental Health Counselor, Licensed Psychotherapist, Registered Play Therapist, Certified Hypnotherapist, Certified School Counselor and my expertise in other areas, you acknowledge that I am supporting you in my role exclusively as a Consultant, and/or Educator only. I provide information concerning, but not limited to, educator and therapist consultations, programs, trainings, workshops and e-courses. I do not provide any psychotherapy or counseling services in these roles. As an educator, speaker, and consultant, I am not providing health care, medical or nutritional therapy services, or attempting to diagnose, treat, prevent or cure any physical, mental or emotional issue, disease or condition. The information provided in or through my Website pertaining to you or your family's health or wellness, relationships, family choices, or any other aspect of your life is not intended to be a substitute for the professional medical advice, diagnosis or treatment provided by your own Medical Provider or Mental Health Provider. You agree and acknowledge that I am not providing medical advice, mental health advice, or religious advice in any way. Always seek the advice of your own Medical Provider and/or Mental Health Provider regarding any questions or concerns you have about your specific health or any medications, herbs or supplements you are currently taking and before implementing any recommendations or suggestions from our Website. Do not disregard medical advice or delay seeking medical advice because of information you have read on this Website. Do not start or stop taking any medications without speaking to your own Medical Provider or Mental Health Provider. If you have or suspect that you have a medical or mental health problem, contact your own Medical Provider or Mental Health Provider promptly. The information contained on this Website has not been evaluated by the Food and Drug Administration.
Not Legal or Financial Advice.
I am not an attorney, accountant or financial advisor, nor am I holding myself out to be. The information contained in this Website is not intended to be a substitute for legal or financial advice that can be provided by your own attorney, accountant, and/or financial advisor. Although care has been taken in preparing the information provided to you, I cannot be held responsible for any errors or omissions, and I accept no liability whatsoever for any loss or damage you may incur. Always seek financial and/or legal counsel relating to your specific circumstances as needed for any and all questions and concerns you now have, or may have in the future. You agree that the information on our Website is not legal or financial advice.
Personal Responsibility.
You aim to accurately represent the information provided to us on or through our Website. You acknowledge that you are participating voluntarily in using our Website and that you are solely and personally responsible for your choices, actions and results, now and in the future. You accept full responsibility for the consequences of your use, or non-use, of any information provided on or through this Website, and you agree to use your own judgment and due diligence before implementing any idea, suggestion or recommendation from my Website to your life, family or business.
No Guarantees.
My role is to support and assist you in reaching your own goals, but your success depends primarily on your own effort, motivation, commitment and follow-through. I cannot predict and I do not guarantee that you will attain a particular result, and you accept and understand that results differ for each individual. Each individual's results depend on his or her unique background, dedication, desire, motivation, actions, and numerous other factors. You fully agree that there are no guarantees as to the specific outcome or results you can expect from using the information you receive on or through this Website.
Earnings Disclaimer.
Any earnings or income statements or examples shown through our Website are only estimates of what might be possible now or in the future. There can be no assurance as to any particular financial outcome based on the use of our Website. You agree that I am not responsible for your earnings, the success or failure of your personal or business decisions, the increase or decrease of your finances or income level, or any other result of any kind that you may have as a result of information presented to you through our Website. You are solely responsible for your results.
Testimonials.
I present real world experiences, testimonials, and insights about other people's experiences with my Website for purposes of illustration only. The testimonials, examples, and photos used are of actual clients and results they personally achieved, or they are comments from individuals who can speak to my character and/or the quality of my work. They are not intended to represent or guarantee that current or future clients will achieve the same or similar results; rather, these testimonials represent what is possible for illustrative purposes only.
Assumption of Risk.
As with all situations, there are sometimes unknown individual risks and circumstances that can arise during use of my Website that cannot be foreseen that can influence or reduce results. You understand that any mention of any suggestion or recommendation on or through my Website is to be taken at your own risk, with no liability on my part, recognizing that there is a rare chance that illness, injury or even death could result, and you agree to assume all risks.
Limitation of Liability.
By using this Website, you agree to absolve me of any liability or loss that you or any other person may incur from use of the information, products or materials that you request or receive through or on my Website. You agree that I will not be liable to you, or to any other individual, company or entity, for any type of damages, including direct, indirect, special, incidental, equitable or consequential loss or damages, for use of or reliance on my Website. You agree that I do not assume liability for accidents, delays, injuries, harm, loss, damage, death, lost profits, personal or business interruptions, misapplication of information, physical or mental disease or condition or issue, or any other type of loss or damage due to any act or default by me or anyone acting as our agent, consultant, affiliate, joint venture partner, employee, shareholder, director, staff, team member, or anyone otherwise affiliated with my business or me, who is engaged in delivering content on or through this Website.
Indemnification and Release of Claims.
You hereby fully and completely hold harmless, indemnify and release me and any of my agents, consultants, affiliates, joint venture partners, employees, shareholders, directors, staff, team members, or anyone otherwise affiliated with my business or me from any and all causes of action, allegations, suits, claims, damages, or demands whatsoever, in law or equity, that may arise in the past, present or future that is in any way related to my Website.
No Warranties.
I MAKE NO WARRANTIES RELATED TO THE PERFORMANCE OR OPERATION OF MY WEBSITE. I MAKE NO REPRESENTATIONS OR WARRANTIES OF ANY KIND, EXPRESS OR IMPLIED, AS TO THE INFORMATION, CONTENT, MATERIALS, PROGRAMS, PRODUCTS OR SERVICES INCLUDED ON OR THROUGH THE WEBSITE. TO THE FULL EXTENT PERMISSIBLE BY APPLICABLE LAW, I DISCLAIM ALL WARRANTIES, EXPRESS OR IMPLIED, INCLUDING IMPLIED WARRANTIES OF MERCHANTABILITY AND FITNESS FOR A PARTICULAR PURPOSE.
Errors and Omissions.
Although every effort is made to ensure the accuracy of information shared on or through this Website, the information may inadvertently contain inaccuracies or typographical errors. You agree that I am not responsible for the views, opinions, or accuracy of facts referenced on or through my Website, or of those of any other individual or company affiliated with my business or me in any way. Because scientific, technology and business practices are constantly evolving, you agree that I am not responsible for the accuracy of my Website, or for any errors or omissions that may occur.
No Endorsement.
References or links in my Website to the information, opinions, advice, programs, products or services of any other individual, business or entity does not constitute my formal endorsement. I am merely sharing information for your own self-help only. I am not responsible for the website content, blogs, e-mails, videos, social media, programs, products and/or services of any other person, business or entity that may be linked or referenced in my Website. Conversely, should my Website link appear in any other individual's, business's or entity's website, program, product or services, it does not constitute my formal endorsement of them, their business or their website either.
Affiliates.
From time to time, I may promote, affiliate with, or partner with other individuals or businesses whose programs, products and services align with mine. In the spirit of transparency, I want you to be aware that there may be instances when I promote, market, share or sell programs, products or services for other partners and in exchange I may receive financial compensation or other rewards. Please note that I am highly selective and I only promote the partners whose programs, products and/or services I respect. At the same time, you agree that any such promotion or marketing does not serve as any form of endorsement whatsoever. You are still required to use your own judgment to determine that any such program, product or service is appropriate for you. You are assuming all risks, and you agree that I am not liable in any way for any program, product or service that I may promote, market, share or sell on or through my Website.
Contact Me.
By using my Website you are agreeing to all parts of the above Disclaimer. If you have any questions about this Disclaimer, please contact me at [email protected]