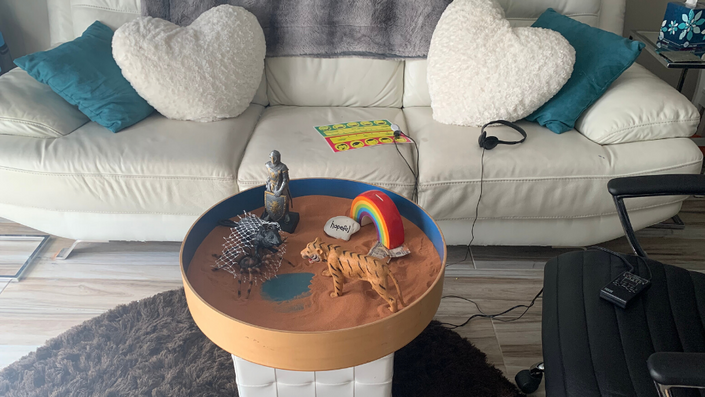 EMDR & Sandtray Integrated
What You Need to Know to Deepen Your EMDR Work with Sandtray Therapy
Approved for 3 EMDRIA Credits
Learn How to Effectively Integrate EMDR Therapy with Sandtray Therapy to Implement All 8 Phases of EMDR Therapy with Fidelity!

(This is an ADVANCED EMDR TRAINING for clinicians already trained and experienced in EMDR Therapy. If you have not completed your basic EMDR training yet, this course is not for you.)
Learning Objectives
Review the 8 phases of the Basic Protocol of EMDR therapy: History Taking, Preparation, Assessment, Desensitization, Installation, Body Scan, Closure, and Reevaluation through the lens of Sandtray therapy integration.
Summarize basic theory, skills, tools, and directives of Sandtray therapy.
Observe demonstrations of a client session using all 8 phases of EMDR therapy integrated with Sandtray therapy. (PHASE 1-8: HISTORY TAKING, PREPARATION, ASSESSMENT, DESENSITIZATION, INSTALLMENT, BODY SCAN, CLOSURE, & RE-EVALUATION)
Learn how to support the client's capacity to self-regulate through movement of the sand. (PHASE 2: PREPARATION)
Gain a basic understanding of the Polyvagal theory in regards to client's window of tolerance, somatic awareness, and abreactions and how to use the sandtray to help clients regain a sense of connection and safety. (PHASE 2: PREPARATION)
Learn how to support the EMDR AIP model, Adaptive Information Processing, and how to make space for, recognize, and respond to adaptive shifts throughout Sandtray therapy process. (PHASE 2: PREPARATION)
Learn Sandtray therapy directives to support client's emotional literacy and emotional somatic location awareness. (PHASE 2: PREPARATION)
Observe a demonstration of the use of miniatures to attachment figures to prepare the client for later phases of EMDR therapy and to build a bank of applicable cognitive interweaves. (PHASE 2: PREPARATION)
Observe how to use sandtray miniatures for later phases of EMDR therapy thought resource development. (PHASE 2: PREPARATION)
Learn how set-up an EMDR target in the sandtray, elicit positive and negative cognitions, and to measure disturbance levels. (PHASE 3: ASSESSMENT)
Explore various play-based methods of Dual Awareness Stimulation, aka Bi-lateral Stimulation in the Sandtray to reduce the client's level of disturbance for identified targets. (PHASE 4: DESENSITIZATION)
Learn Sandtray therapy directives to reassess and engage in positive cognition installment. (PHASE 5: INSTALLATION)
Observe how to verbally direct clients to perform a body scan following reprocessing in the sandtray. (PHASE 6: BODY SCAN)
Learn how direct clients to pendulate somatically stuck targets using the sandtray miniatures. (PHASE 7: CLOSURE)
Learn how to use the sandtray and other materials as an emotional regulation tool to implement of grounding techniques for stabilization and attainment of a sense of equilibrium during the closing phase of an EMDR session. (PHASE 7: CLOSURE)
Learn how to reassess previous EMDR targets, SUD (subjective unit of distress) and the VOC, (validity of cognitions) in the sandtray. (PHASE 8: RE-EVALUATION)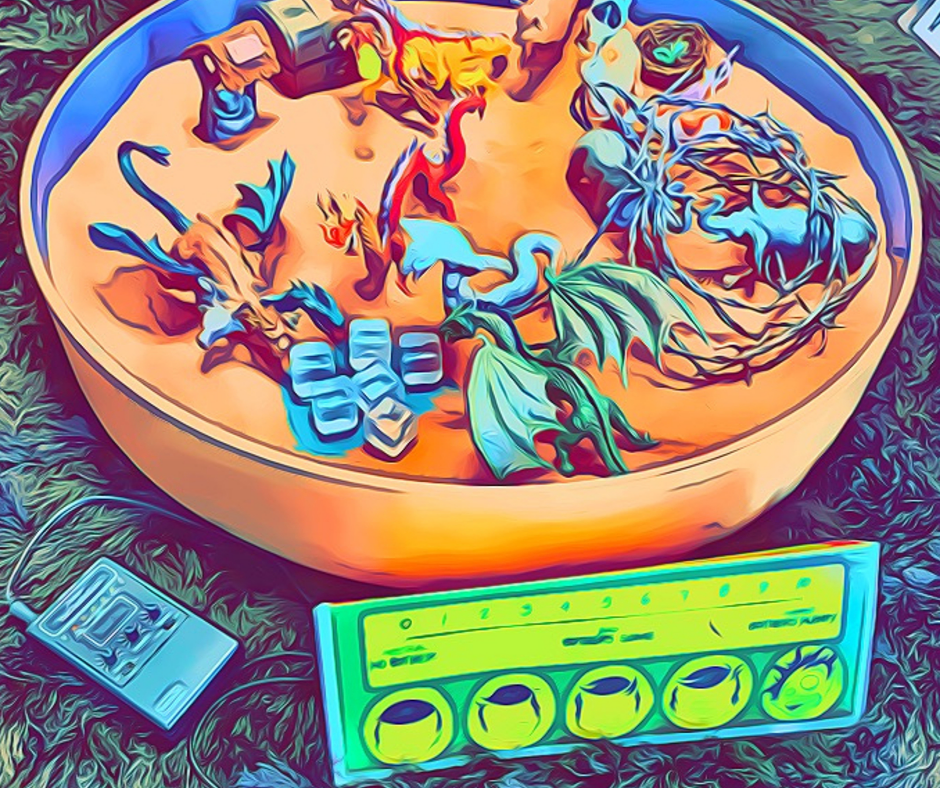 This training is designed for clinicians who are at least partially trained in EMDR.
This NOT an EMDR basic training.
It is strongly recommended that attendees complete the full EMDR basic training and have training and experience in Sandtray Therapy before using this material.
Eligibility for EMDRIA Credits is restricted to those who have completed an EMDRIA-Approved Basic EMDR Training.
Attendees who are partially trained in EMDR are not eligible to receive EMDRIA Credits.
Your Instructor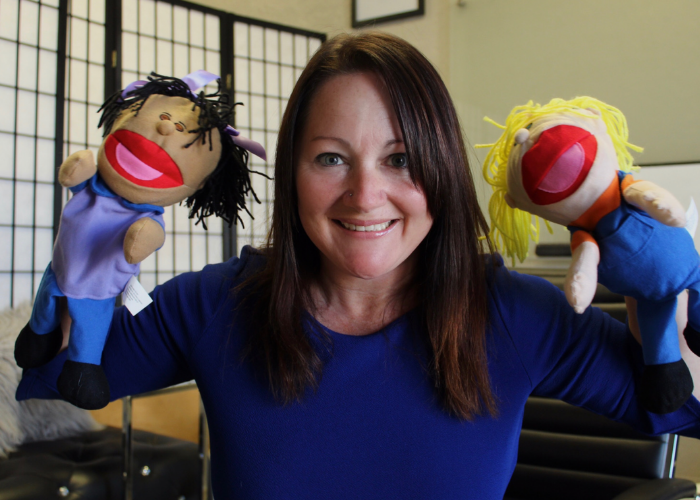 Jackie Flynn EdS, LMHC-S, RPT, Host of Play Therapy Community (TM) is the founder and director of Counseling in Brevard, is a Licensed Psychotherapist, Registered Play Therapist, Trauma Therapist, Couples Counselor, Education Consultant, and Business Coach. Her passion for helping children and families in a variety of settings inspired her to open a private practice group in Cocoa Village, Florida where she provides caring, thoughtful counseling and therapy to individuals of all ages, families, couples, and groups. As a proud veteran of the US Army, a Give an Hour Provider, and a Certified EMDR Therapist and an EMDRIA Approved Consultant, she is passionate about helping people heal from traumatic experiences and move towards a happier, healthier life. She has special interests in Anxiety, Depression, Adoption, Grief, Relationship Struggles, Learning Disabilities, and Attention Deficit Disorder. Jackie earned an Education Specialist degree in School Counseling from University of Central Florida and Graduate Certificates in Play Therapy and Nonprofit Management. Prior to her current work at Counseling in Brevard, she was honored to be the School Counselor at Sculptor Charter School in Titusville, Florida where she currently serves on the Board of Directors as the Parent Representative. Jackie is also the creator and host of Play Therapy Community and Parenting in the Rain Podcasts, downloaded over 200,000 times in over 50 countries.

Frequently Asked Questions
When does the course start and finish?
The course starts now and never ends! It is a completely self-paced online course - you decide when you start and when you finish.
How long do I have access to the course?
How does lifetime access sound? After enrolling, you have unlimited access to this course for as long as you like - across any and all devices you own.
What is your refund policy?
We have a no refund policy, so be sure to check it out to ensure it's what you want before you purchase.
Thanks for your interest in EMDR & Sandtray Therapy Integrated Course
If you are in need further support, Jackie offers EMDR consultation with therapists across the globe to seeking support with individual cases, honing their skills, seeking certification, consultation and more.
You can reach Jackie at [email protected]