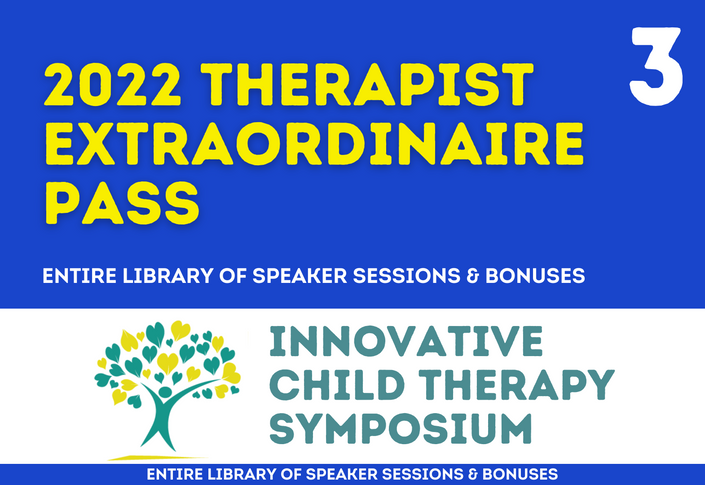 2022 Innovative Child Therapy Symposium, Therapist Extraordinaire Pass
3rd Annual Innovative Child Therapy Symposium
Watch Promo
Expand & Enhance Your Approach to Child Therapy

This symposium is designed to support CHILD THERAPISTS around the world.

With the THERAPIST EXTRAORDINAIRE PASS,
you gain access to over 50 speaker sessions and all of our bonus materials!
Join Jackie Flynn, the host of Play Therapy Community® podcast, in conversation with over 50 top-notch experts, brilliant healing professionals in our field of children's mental health.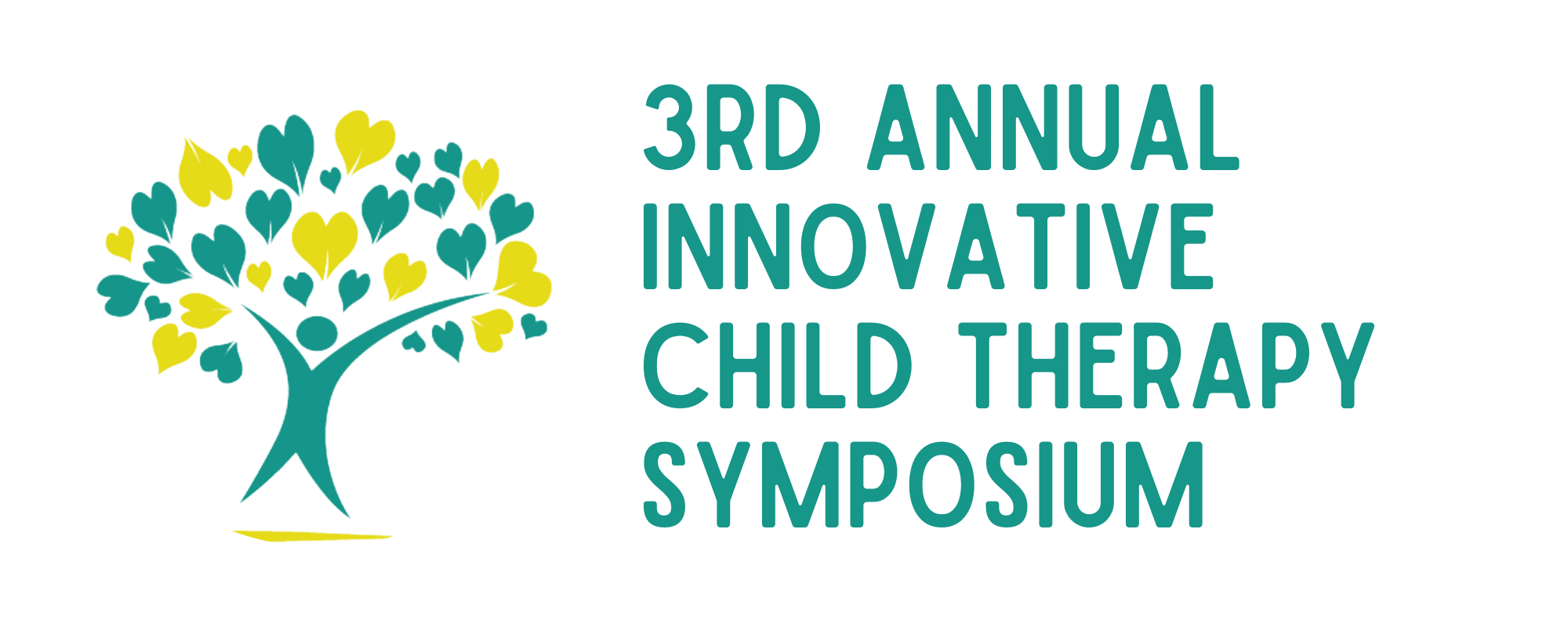 Prepare to be inspired, informed and WOW-ed with the DEPTH and BREADTH of how innovatively healing child therapy can get!

Check out our AMAZING expert guests this year for a seemingly limitless amount incredible integrative and innovative therapeutic approaches, ideas, and such in respect to children in various stages of development.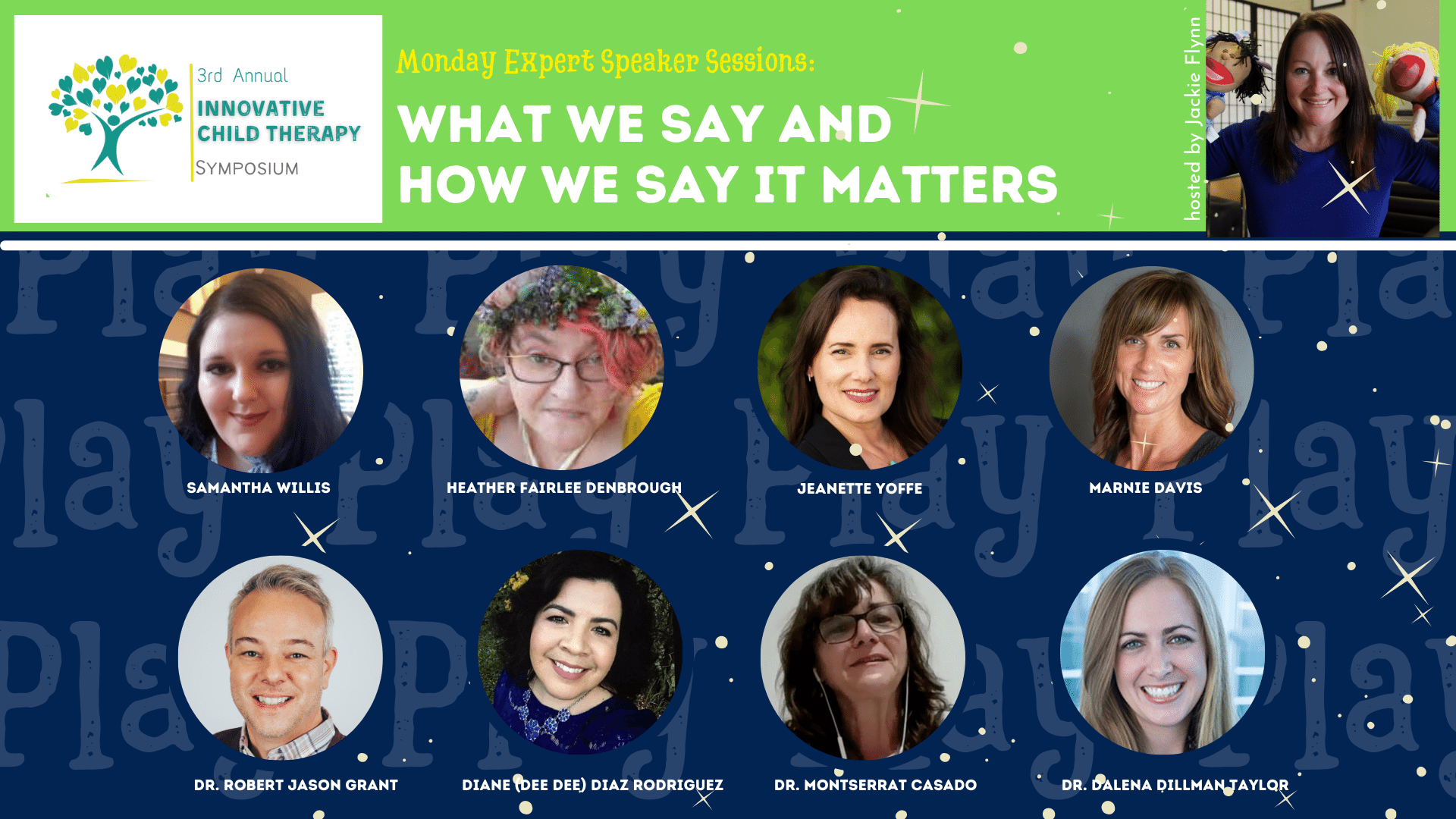 MONDAY
💚Understanding Common Terms Relating to Gender Identity and Sexuality with Samantha Willis
💚Working with Young Clients with Suicide Ideation with Heather Fairlee Denbrough
💚When Working with Children & Families of Adoption & Foster Care with Jeanette Yoffe
💚A Team Treatment Approach for Working with Eating Disorders with Marnie Davis
💚Key Terms and Phrases to Know When Working with Autistic Children and Teens with Dr. Robert Jason Grant
💚The Language of Grief for Kids with Diane (Dee Dee) Diaz Rodriguez
💚Recognizing PANS: Pediatric Acute-onset Neuropsychiatric Syndrome with Dr. Montserrat Casado
💚Punishment ≠ Discipline with Dr. Dalena Dillman Taylor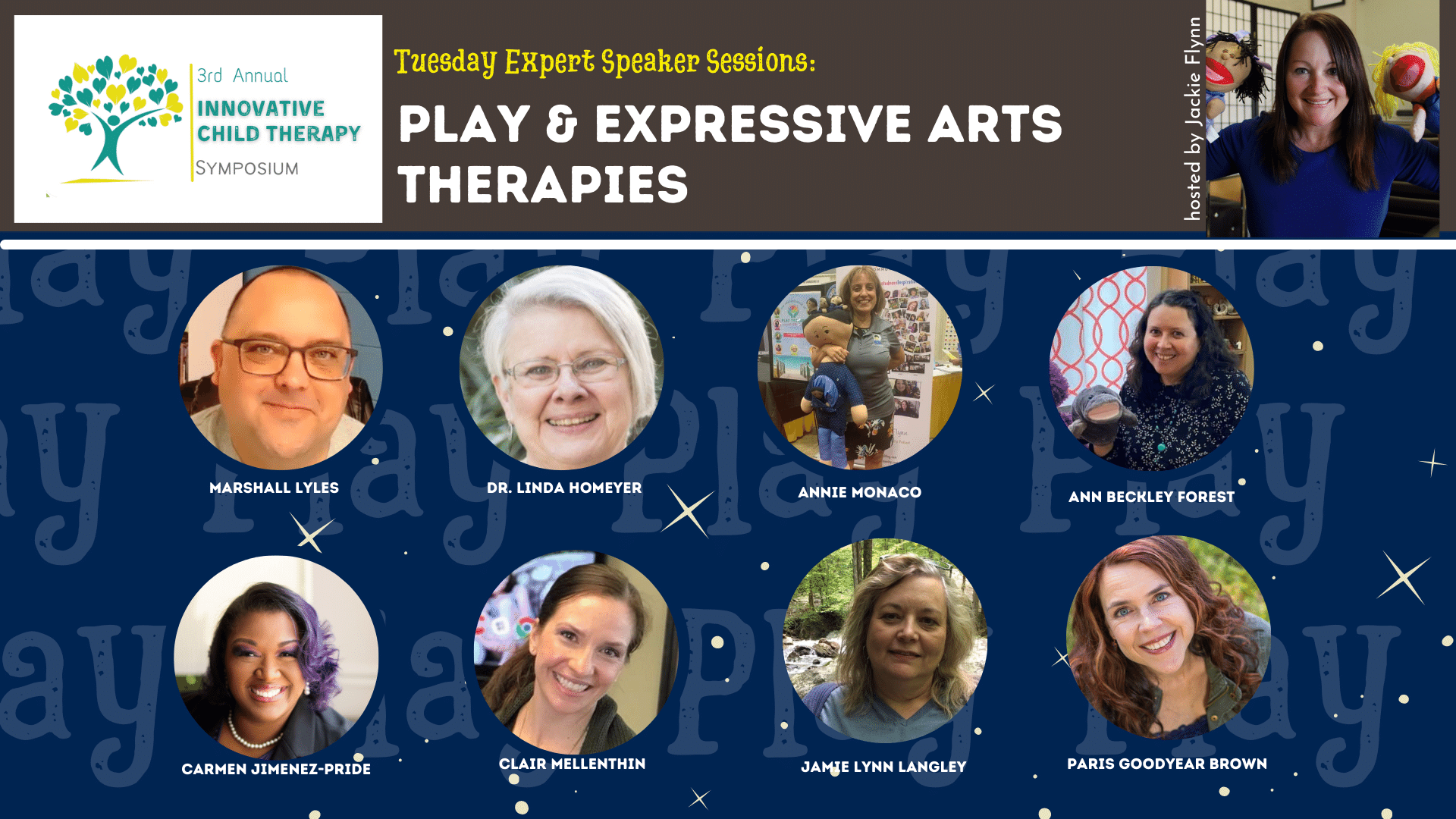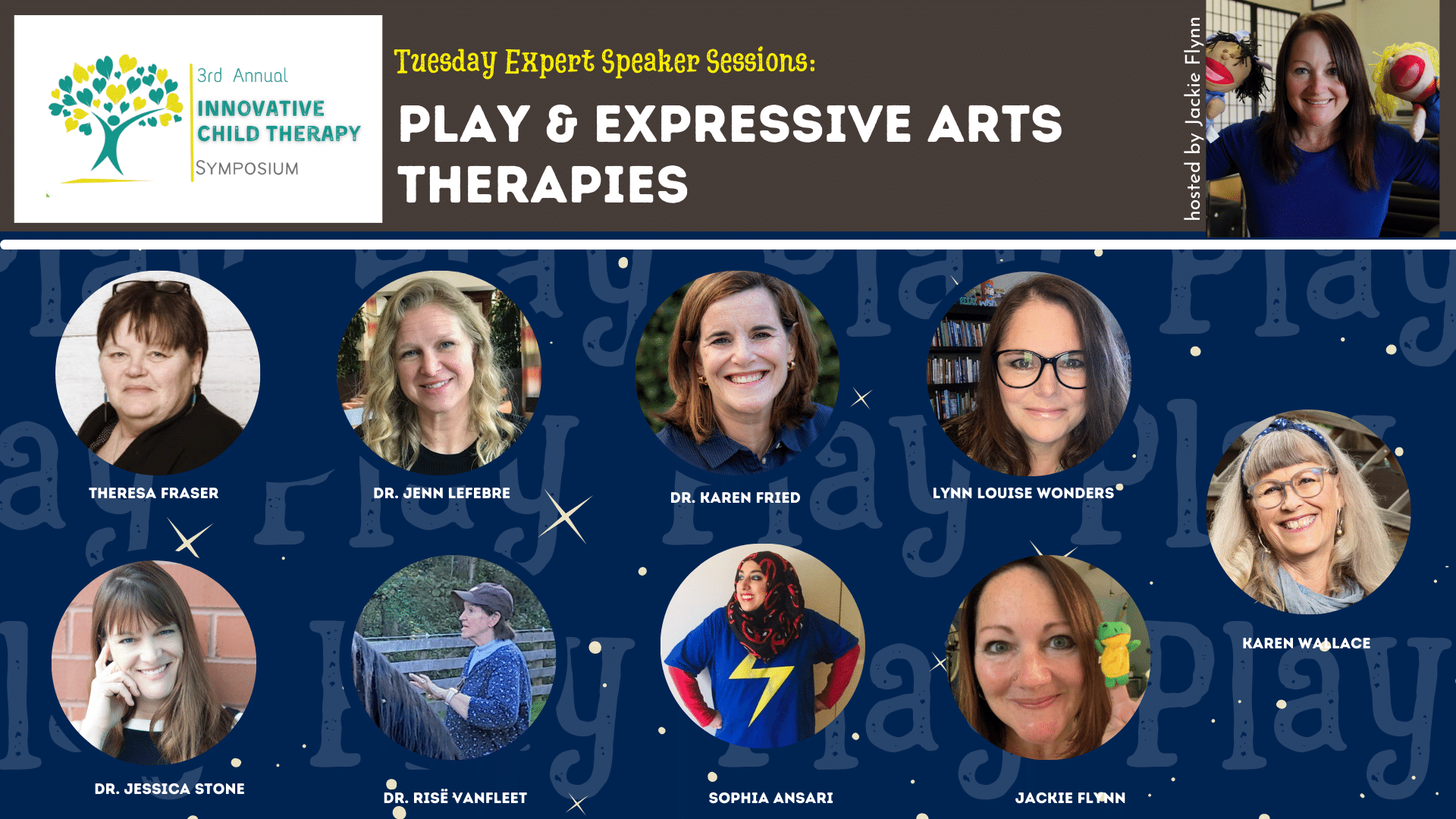 TUESDAY
🤎What is Sandtray Therapy? with Marshall Lyles and Linda Homeyer
🤎Dissociation in Children: Meet AIMEE with Annie Monaco and Ann Beckley Forest
🤎 Glimpse of Internal Family Systems and Play Therapy Integrated with Carmen Jimenez Pride
🤎Focusing on Attachment in Play Therapy with Clair Mellenthin
🤎Integrating Nature in Play Therapy with Jamie Lynn Langley
🤎What is TraumaPlay®? with Paris Goodyear Brown
🤎Working with Traumatized Children with Theresa Fraser
🤎A Taste of What Quality Play Therapy Supervision Can Entail with Dr. Jenn Lefebre
🤎Oaklander Model Demonstrated: Puppet Play & Music in Therapy with Dr. Karen Fried
🤎Ways to Incorporate Bibliotherapy into your Practice with Children and Families with Lynn Louise Wonders
🤎 Integrating Digital Play Therapy into Your Child Therapy Practice with Dr. Jessica Stone
🤎Introducing Animal Assisted Play Therapy® with Dr. Risë VanFleet
🤎Superheroes and Villains in Play Therapy with Sophia Ansari
🤎EMDR with Kids with Jackie Flynn
🤎Play and Art Narrative in Trauma Treatment with Karen Wallace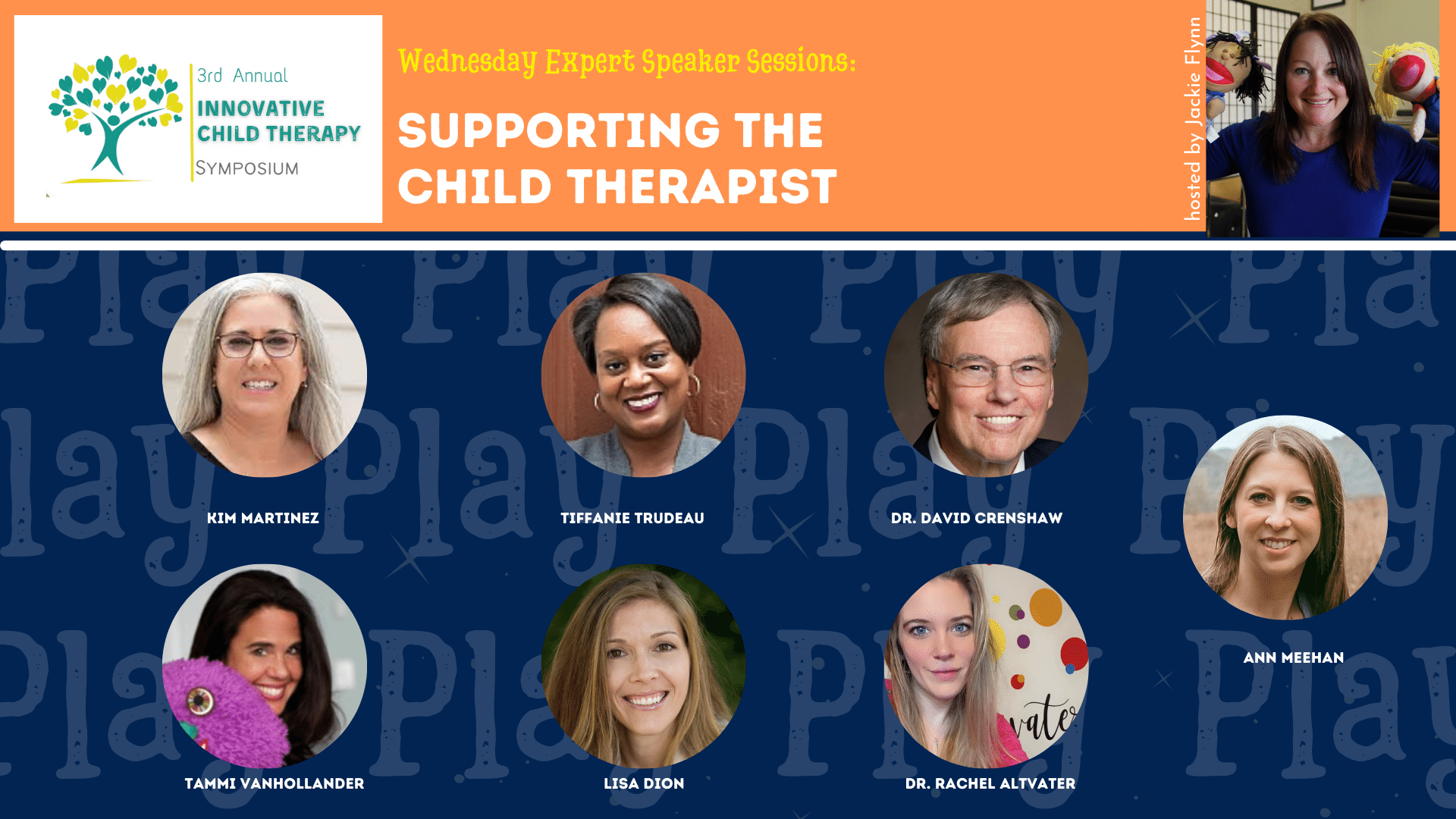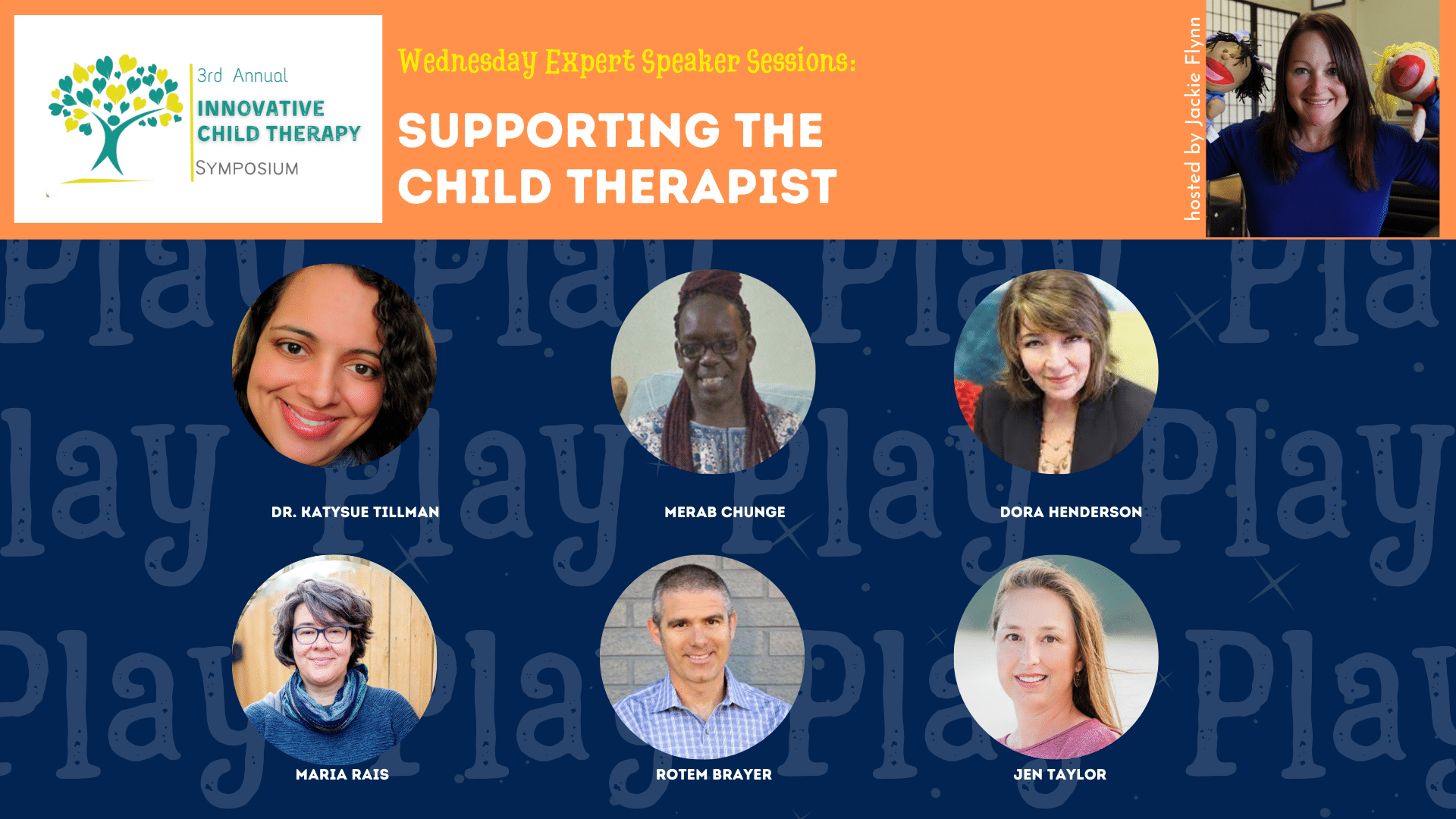 WEDNESDAY
🧡Let's Tour Kim Martinez's Group Play Therapy Practice Office
🧡"I don't want my name on the cover. 😔" with Tiffanie Trudeau
🧡How to Create a Safe Therapeutic Space in Play Therapy with Dr. David Crenshaw and Tammi VanHollander
🧡When Imposter Syndrome Sets In with Lisa Dion
🧡When Therapists Go To Therapy with Dr. Rachel Altvater
🧡How to Structure a Play Therapy Progress Note with Ann Mehan
🧡Maintaining the integrity of Play Therapy Online with Dr. KatySue Tillman
🧡Meet Merab: Play Therapy in Africa with Merab Chunge
🧡Let's Tour Dora's Play Therapy Private Practice with Dora Henderson
🧡Play and Art Therapy Online with Young Children with Maria Arais
🧡Re-igniting Creativity with Rotem Brayer
🧡Permission with Jenn Taylor
THURSDAY
💛 7 Sentence Story Structure with Neal King
💛Engaging Resistant Children and Teens in Therapy with Liana Lowenstein
💛Focusing with Demonstration with Rose LaPiere
💛 Engaging Parents in Play Therapy with Dr. Becki Welsh
💛3 Art Therapy Directives in Child Therapy With Reina Lombardi
💛Transforming Your Creative Therapeutic Product Ideas into Reality with Beth Richey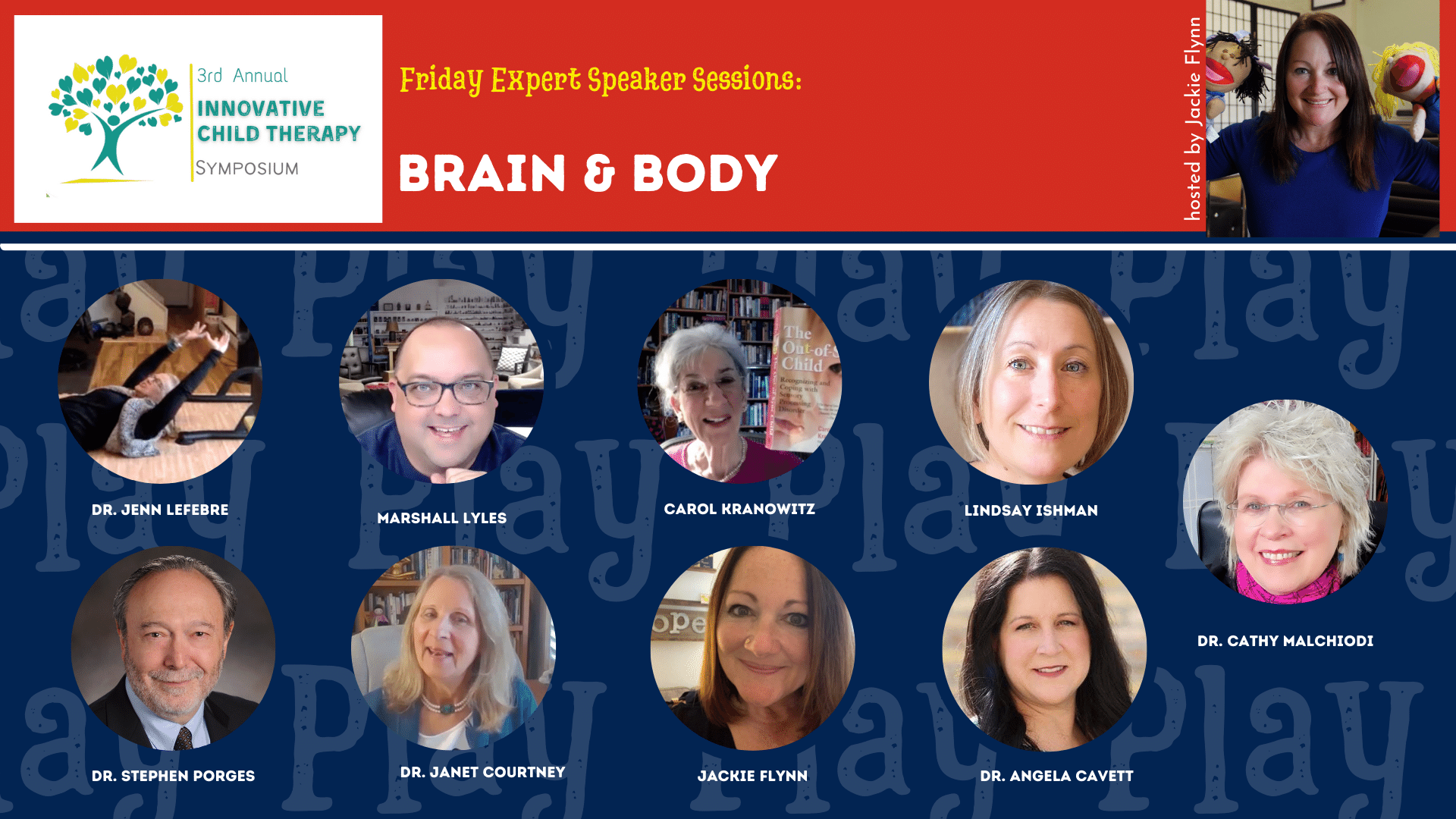 FRIDAY
❤️Yoga in Child Therapy with Dr. Jenn Lefebre
❤️Bottom-Up and Top Down Explained with Marshall Lyles
❤️Moving Through Sensory Struggles with Carol Kranowitz
❤️"The Edge" with Lindsay Ishman
❤️PLAY as Defined by the Polyvagal Theory with Dr. Stephen Porges
❤️Affective Touch with Dr. Janet Courtney
❤️Supporting Children's Awareness of the 3 States: Polvagal Inspired Body Scans
❤️Let's Explore the Sensory Hallway at Chrysalis with Dr. Angela Caveat
❤️Trauma and Expressive Arts with Dr. Cathy Malchiodi

Your Instructor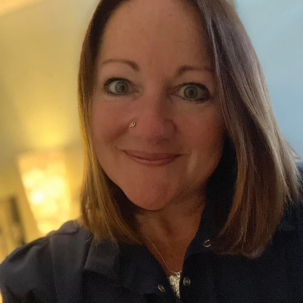 Jackie Flynn, EdS, LMHC-S, RPT is the founder and director of Counseling in Brevard, is a Licensed Psychotherapist, Registered Play Therapist, Trauma Therapist, Couples Counselor, Education Consultant, and Parent Coach. She is the creator of the following imagery books: Jackie Feels and Animal Imagery: EMDR Inner Resource Development. Her passion for helping children and families in a variety of settings inspired her to open a private practice group in Cocoa Village Florida where she provides caring, thoughtful counseling and therapy to individuals of all ages, families, couples, and groups.

As a proud veteran of the US Army, a Give an Hour Provider, and a Certified EMDR Therapist and EMDRIA Approved Consultant, she is passionate about helping people heal from traumatic experiences and move towards a happier, healthier life. She has special interests in Anxiety, Depression, Adoption, Grief, Relationship Struggles, Learning Disabilities, and Attention Deficit Disorder.
Jackie earned an Education Specialist degree in School Counseling from University of Central Florida and Graduate Certificates in Play Therapy and Nonprofit Management. Prior to her current work at Counseling in Brevard, she was honored to be the School Counselor at Sculptor Charter School in Titusville, where she currently serves on the Board of Directors as the Parent Representative. Jackie is also the creator and host of Play Therapy Community and Parenting in the Rain Podcasts, downloaded over 160,000 times in over 50 countries.
Frequently Asked Questions
When will the symposium content be available for viewing?
The symposium will be available for viewing on February 7-11, 2022. Speaker interviews will be available each day from 8am-8am the following day - for 24 hours. During this time, feel free to watch as many times as you'd like. For those that may want to have forever access to the content, consider purchasing the Therapist Extraordinaire Pass to gain access to the entire library of 50 interviews, plus all of the bonus content. However, you do not need to purchase anything to participate fully. All speaker sessions are available for your viewing FREE of charge for 24 hours each day. ENJOY 💛
How long do I have access to the symposium?
Each day, you will have FREE access to that day's speaker session for 24 hours from 8am - 8am EST.
What if I miss a day?
If you miss a day, or any content for that matter, you may want to purchase the Therapist Extraordinaire Pass for only $97 for the week of the event to gain access to the entire library. After that the price goes up to $197.